Life Changing Dog Walking
Using a harness instead of a collar makes it easier to control any dog. Check out the features of Wolf & I Co.'s harness:
✔ Protects Your Dog's Neck & Throat
✔ Easy On & Off Design
✔ Comfortable
✔ Best Harness For Controlled Walking
✔ Assists Your Dog To Walk Without Pulling
✔ Adjustable Straps
✔ Lightweight & Durable
✔ Reflective Banding For Night Safety
✔ Padded With Breathable Mesh Lining
✔ Stainless Steel Front & Back Leash Attachments
✔ Sturdy Buckles
✔ Padded Neoprene Handle For Control
✔ Unique Wolf & I Co. Design
"If your dog tends to pull, you'll need Wolf & I Co.'s Reflective No-Pull Dog Harness.
A front-attaching dog harness is perfect for dogs of all breeds and sizes and will prevent your dog from pulling with their full weight.
The design offers gentle control and encourages loose-lead walking. It also includes reflective banding for night walking, stainless steel hardware and a handle for added control.
- NO CHOKE -
01
The front leash attachment distributes pulling force evenly across the torso instead of the neck area, eliminating the risk of gagging.
- EASY ON & OFF -
02
Put on in seconds! Simply unclip the two buckles, place over your dogs head and clip the two buckles under your dogs chest.
- LIGHTWEIGHT & STRONG -
03
Lightweight padded harness with mesh lining and handle for curb side control.
- REFLECTIVE -
04
Reflective banding ensures your dog is safe and visible while night walking.
Shop Wolf & I Co. Reflective No-Pull Dog Harnesses
Now available in size Small to XL

Nothing But 5 Star Reviews - Our Customers Love It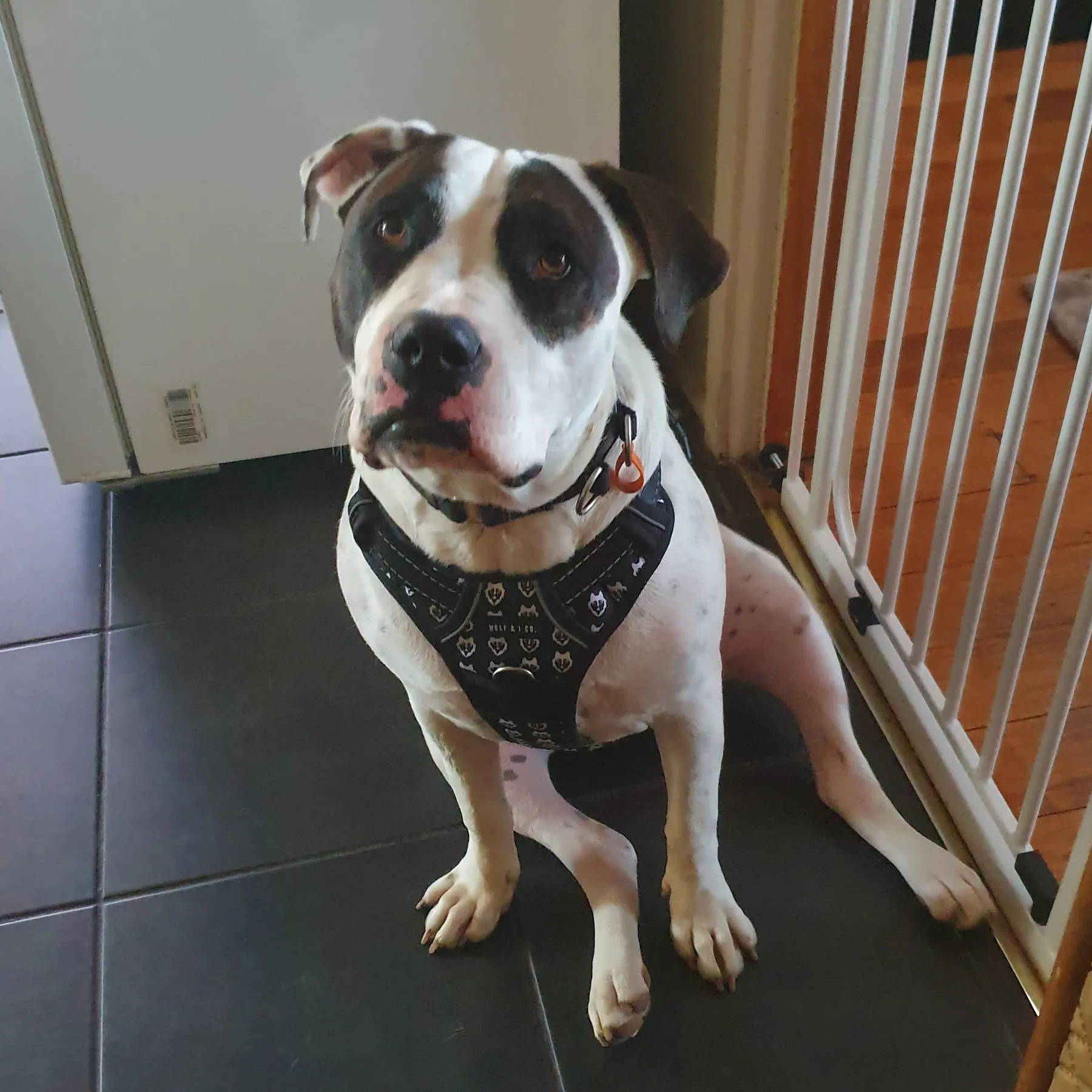 ""I bought the harness for my American Staffy and I absolutely love it, I was hoping the extra large would fit and it fit perfect, it's nice and strong and gives better control of my dog and she can't slip out of it. Thank you so much for another great product."
— Beck
---
""By far one of the absolute best harnesses we have ever used. From struggling to walk my dog, to easy strolling, I cannot fault this product. Chapo enjoyed the fit, it was comfortable, and a perfect fit. The adjustment sizing made it easy to fit him perfectly as no two dogs are the same."
— Jasmine & Chapo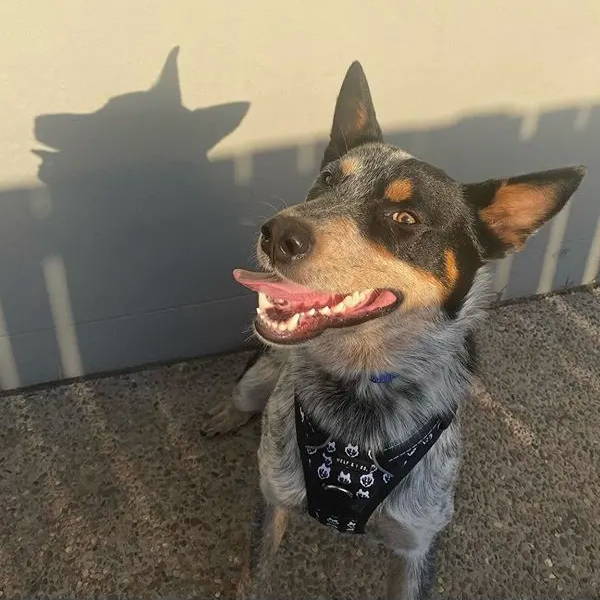 Save With A Harness Gift Pack