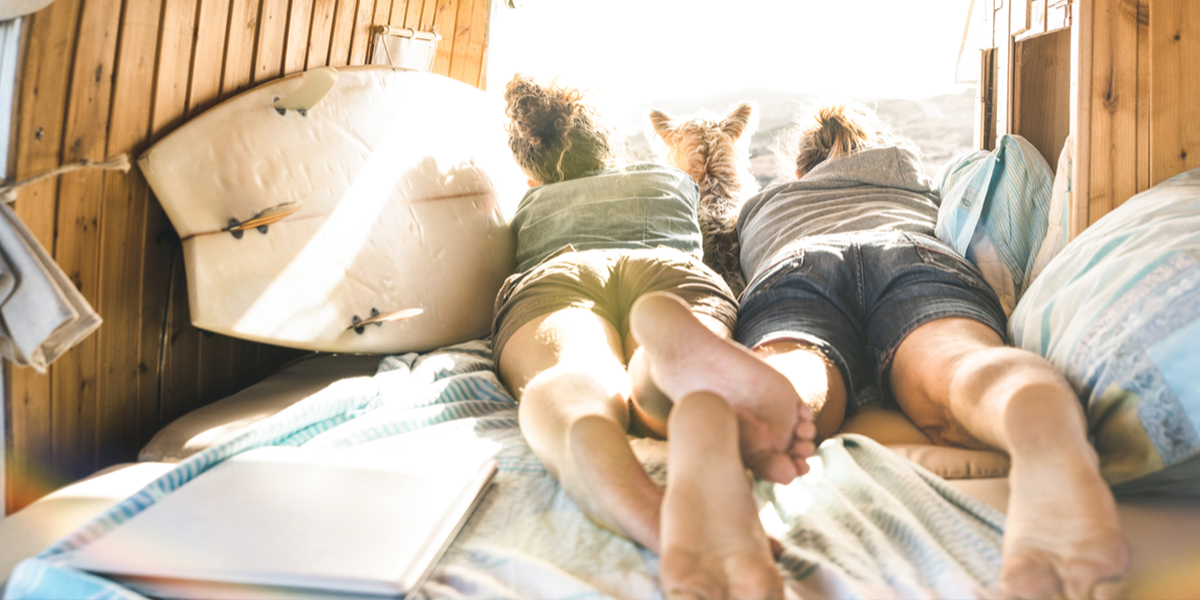 HOW WE BEGAN
When walking our energy-crazed, ten-week-old puppy we were continually watching him get aggravated by clunky leashes and there's nothing worse than seeing your dog being uncomfortable, so we put our thinking caps on and came up with something to put a smile on his adorable face.
We had some old hiking gear in the shed, which was easy to fashion into a functioning lead. Not only did this design look cool, it was super light weight, and best of all our puppy enjoyed walking with it soo much more!
• Less leg tangles period
• No more heavy, metal snap hooks slapping him in the face while running
• Less interrupted walks with him pulling on the lead by his mouth.
One thing led to another, and before we knew it, Wolf & I Co. was born.
OUR PRODUCTS
The range of leashes are designed with the thickest 12mm climbing grade rope, creating less sag than 9mm or even 10mm rope when not under tension, meaning the leash stays away from your dogs legs where they often get tangled up.
Lightweight, weatherproof, climbing rope dog leashes withstand so much more punishment as they're made with reinforced stitching and a protective sleeve making it super strong, ensuring the rope can stand up to that next adventure.
Reflective weave features in select designs which is handy for those that love night walks or adventures in low light.
Our collar range replicates our robust design principles, thicker nylon than many products on the market, reflective weave and secure double d rings for dog security and safety.
OUR MISSION
To positively impact our dogs adventures by creating practical, functional and comfortable products for everyday use.

GO.EXPLORE.DISCOVER.