Posted by Wolf & I Co. on Jul 22, 2022
If you've ever done a trip to the Vic High Country, you'll know how epic it is!
If you're thinking of doing this bucket list trip, firstly, we would highly recommend it and secondly of course, make sure your dog comes along, as they'll love the freedom of life on the road and the adventure just as much as you!
Wherever you're making the trek from, there are plenty of dog friendly caravan parks, Hipcamps, overnight rest stops and dog friendly motels to park up at after a long day on the road. If you ever need advice on possible options of where to stay you can always hit up the Travelling Australia with Dogs Facebook Group or check out Holidaying with Dogs website.
For fellow dog owners with high energy dogs we recommend stopping at many of the local parks or sports fields along the way, where you can put a face to a long forgotten old town and your dog can churn out some energy and get set for another few hours buckled up in the back.
You can do a whole lot of research just by watching YouTube and WikiCamps also makes it easy to suss out all the dog friendly camps ahead of time so you know where to nav too after a day exploring the tracks.
Your trip will be mapped out based on where you're coming from, what you want to see and where you can camp with your dog. Here are a few of the cool spots to visit - but there are endless opportunities so get out there and enjoy!
Nariel Valley
Make your way into the picturesque Nariel Valley via the logging road, there is so much to see. Take your pick of the amazing dog friendly camps like Nariel Creek Rec Reserve or Staceys Bridge. It's hard to go past a camp where you can set up right by a crystal clear running creek which you and your dog will love exploring.
Wheelers Creek
A secluded little camp ground among tall timbers and logging roads on the banks of Wheelers Creek, find a swimming hole and jump in for a swim with the dogs. Toilets available but remember to BYO toilet paper!
If you're travelling during a Victorian Long weekend it will be super busy with decked out camping trucks everywhere! An epic spot to get the fire crackling and enjoy the sounds of the creek as night falls.
Benambra
The scenery is epic as you wind your way down the dirt logging road. There are many creek crossings and pristine alpine landscapes to take in. Stop in at Lake Omeo (a bird lovers paradise) to air up the tyres and let your dog have a run. A few chucks of the ball and they'll be ready for the truck again albeit covered in mud. There's also a general store here for basic supplies if needed and Ohagens Rec site is nearby if you need a place to camp.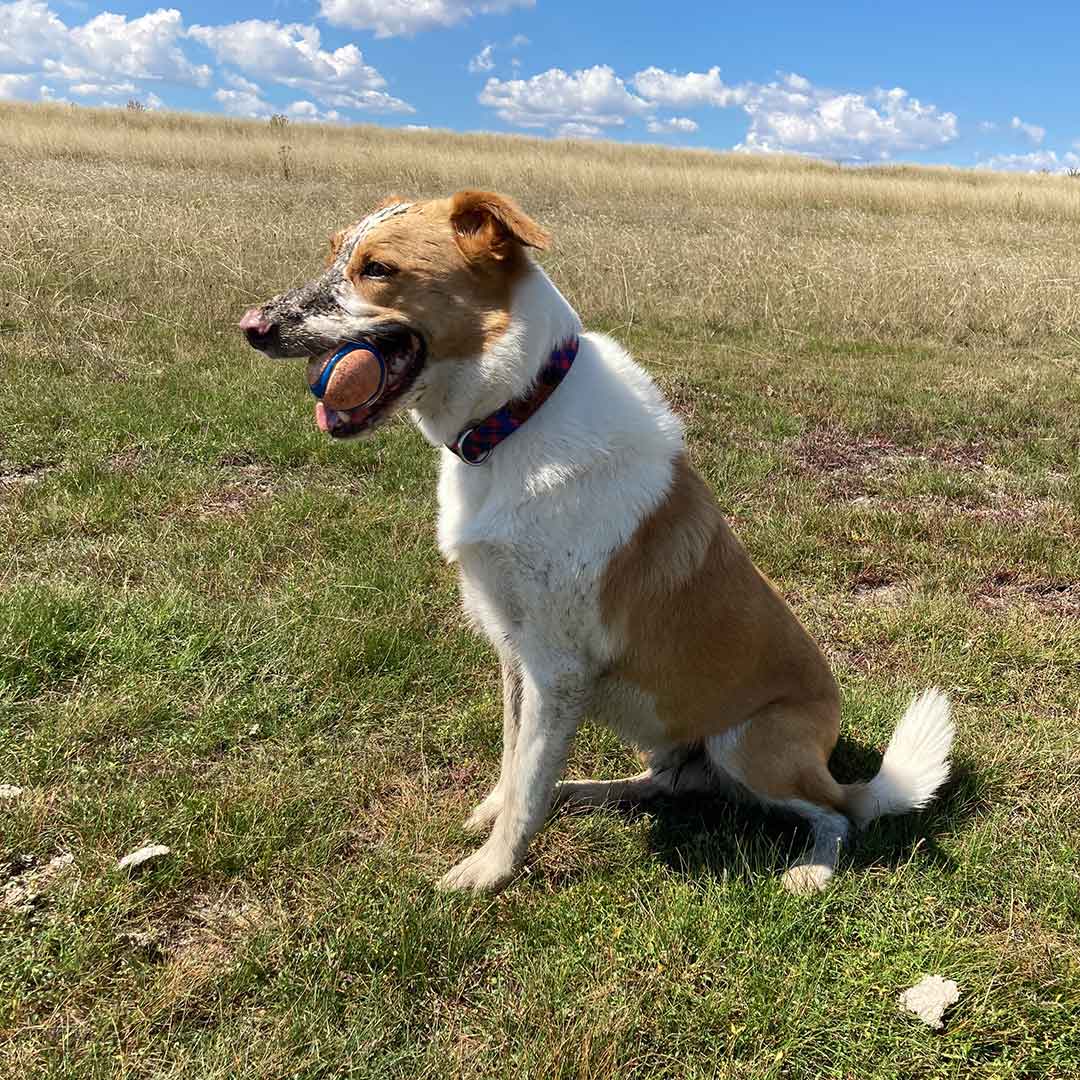 Historic Omeo
4wds, dogs & Mountain bike riders everywhere gave the place a cool mountain village vibe. If you arrive around lunchtime, there are a couple of pub options or make your own creek side at Livingstone Park while your dog has a swim in the creek. You can also camp here but it is busy with day trippers.
If you have a bit of time up your sleeve and are keen to stretch your legs (i.e. the dogs legs!) there are some points of interest which are dog friendly; the Pioneer Lookout and Oriental Claims Walks.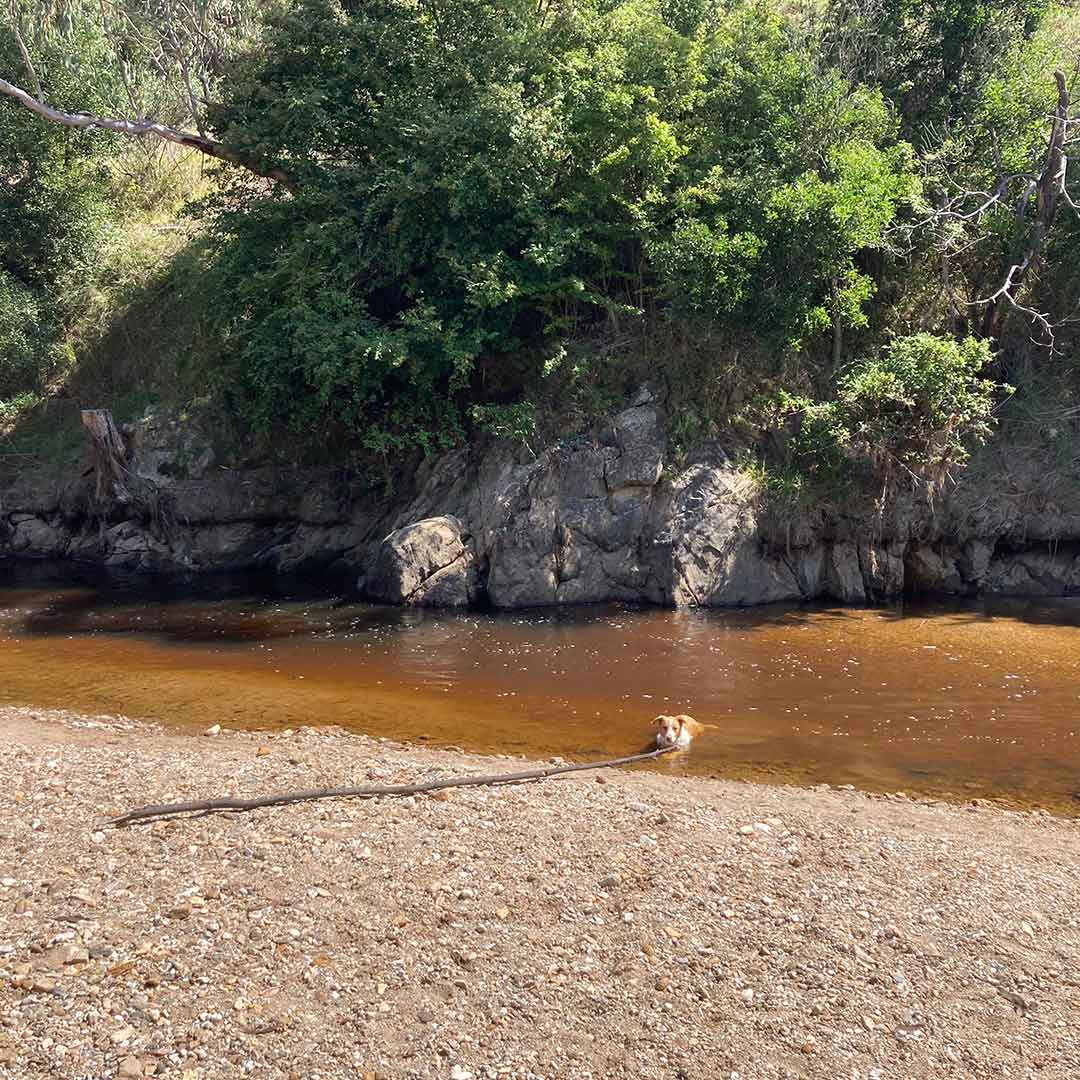 Dogs Grave
A tiny little camp spot with an even tinier creek that hosts the historic dogs grave site is a must visit. Head for Cassilis Road & after coming down to he mountain toward Omeo, back up the mountain you'll go.
This spot isn't very flat to park up at but there are fire pits and a pit toilet and the basics are good enough for an overnight camp.
Mt Birregun
If you're looking for a rest stop, keep your eyes peeled for the signs and a little side track off the main road up to Mt Birregun lookout. Spectacular views make it perfect for dropping in at sunrise or sunset.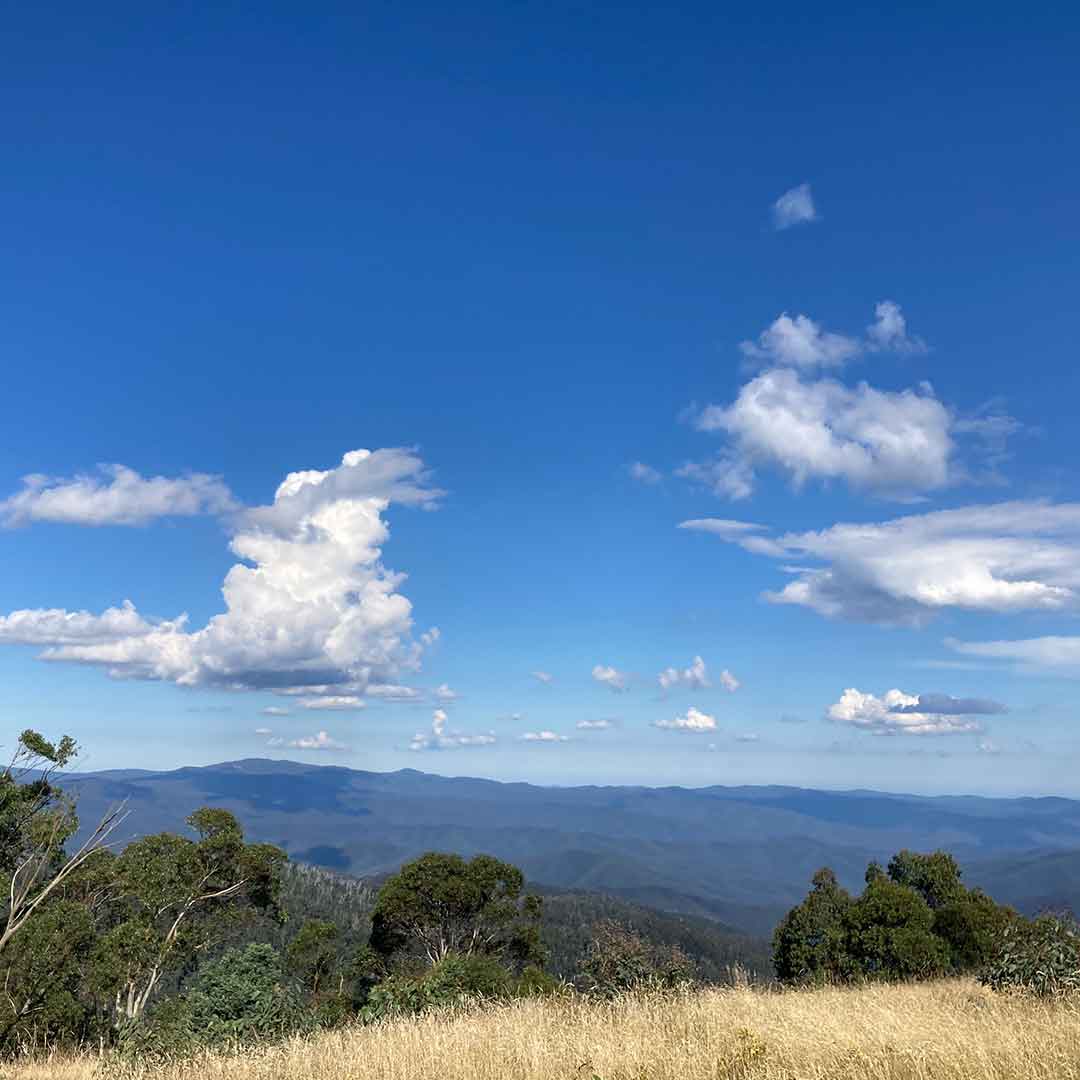 The Flats
From Birregun you'll head for the river flats towards Dargo. A long meandering river dotted with camp sites for kilometres, you'll be frothing to stay here! Take your pick of the camp spots right on the river. Your dog should be pretty happy with that. Get set up and rinse off the day in the creek in the ice cold water, before getting dinner ready. Eat dinner by the fire to the sound of guns firing and hit the hay.
DYK: Nearby walnut farms set up gas cannons that make a huge boom to scare the birds. This set off almost hourly with a huge boom that surrounded the valley. A very interesting fact and something that may freak you out if not known about.
Dargo
Probably one of the most, if not most famous pub in the Vic High Country.The iconic country town of Dargo is an absolute must do and if you're into 4wding you would have heard of it.
Enjoy the scenic drive from the flats and before you know it, the pub will be right in front of you. Ensure you pull up out front for the obligatory photo of the truck in front of the pub before heading in for a looksie. You'll be amazed at all the paraphernalia adorning the roof and walls. Not sure what they do to it but the beer tastes unbelievable here, even if it's 10am...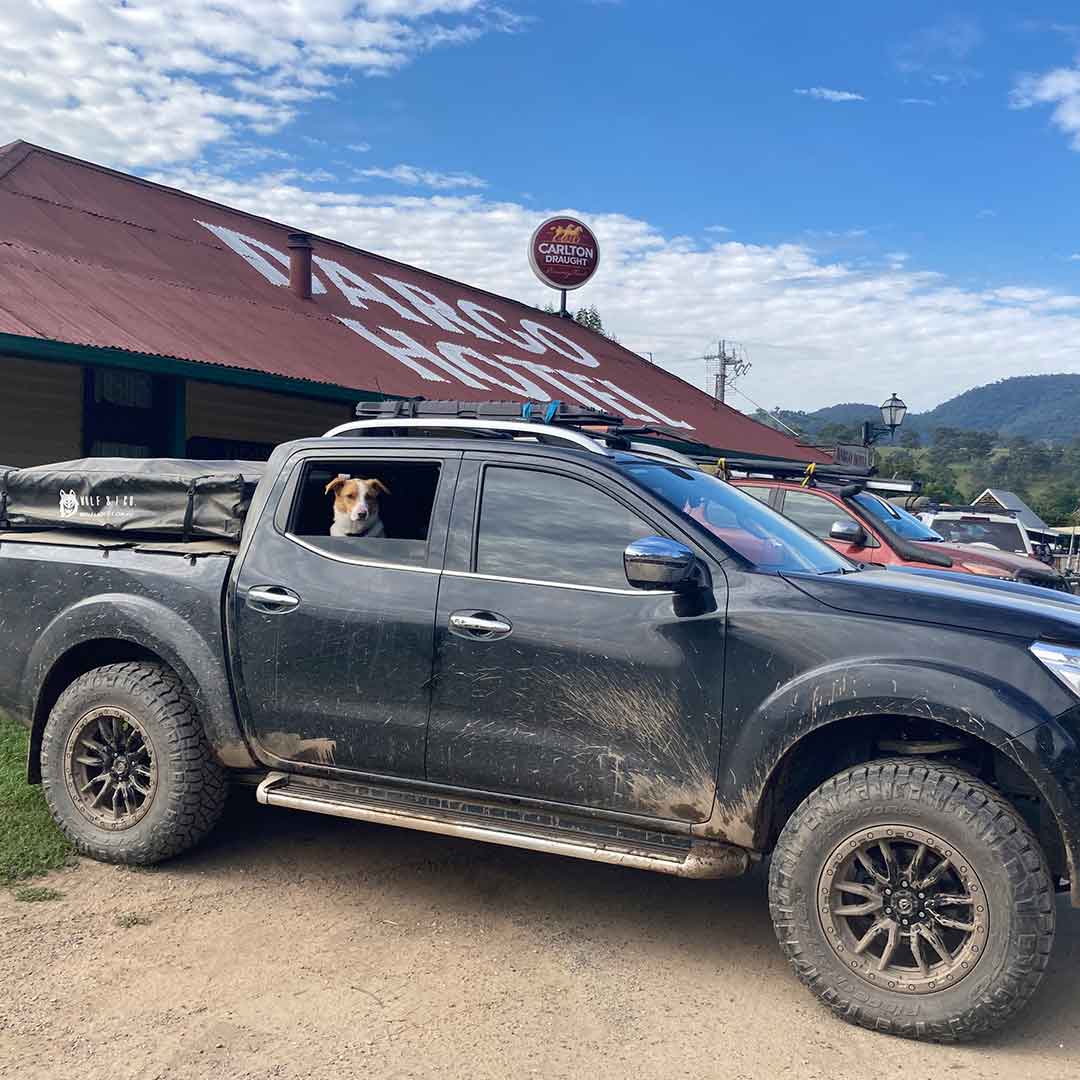 Crooked River
Take advantage of the Servo at Dargo and fuel up before you make your way toward Crooked River. After the Black Snake Creek Hut you'll reach the Kingwill Bridge chuck a right and head along the Crooked River on Talbotville road where you'll find yourselves at the first of many river crossings. Your dog will be straight out of the car and swimming in no time! There are a few camp sites available but some of the land is private so keep an eye out for the signs.
Talbotville
You'll have to cross about six more times before making it to the Talbotville dog friendly camping area. A huge open grassy area that is flanked by the Crooked River. This spot is actually on the old historic town site, there is a graveyard, amazing fruit trees, fire pits, a pit toilet and remnants of buildings past. There's plenty of room for your dog to roam and play and with such stunning scenery surrounding you, you'll both want to stay on for a few days and enjoy it.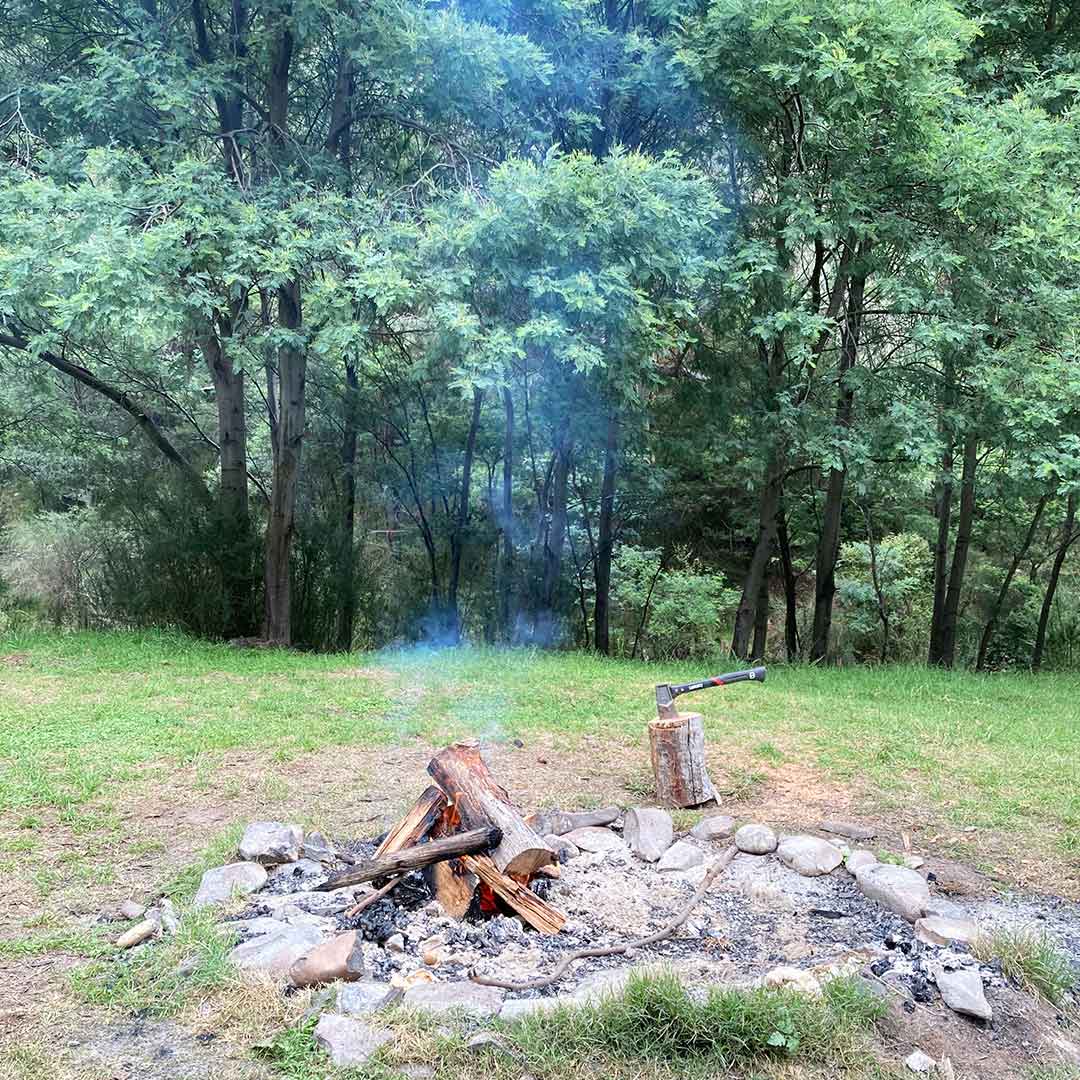 Harrietville
The road into Bright from the high country passes through Harrietville a picturesque country town at the foothills of the mountain. Support the local community and stop in for a brew at the local dog friendly pub where your dog is sure to get a few pats from fellow travellers. Win win. There's a caravan park to stay at in town or head out of town to Smoko Campground which has fire pits and pit toilets and right on the Ovens River.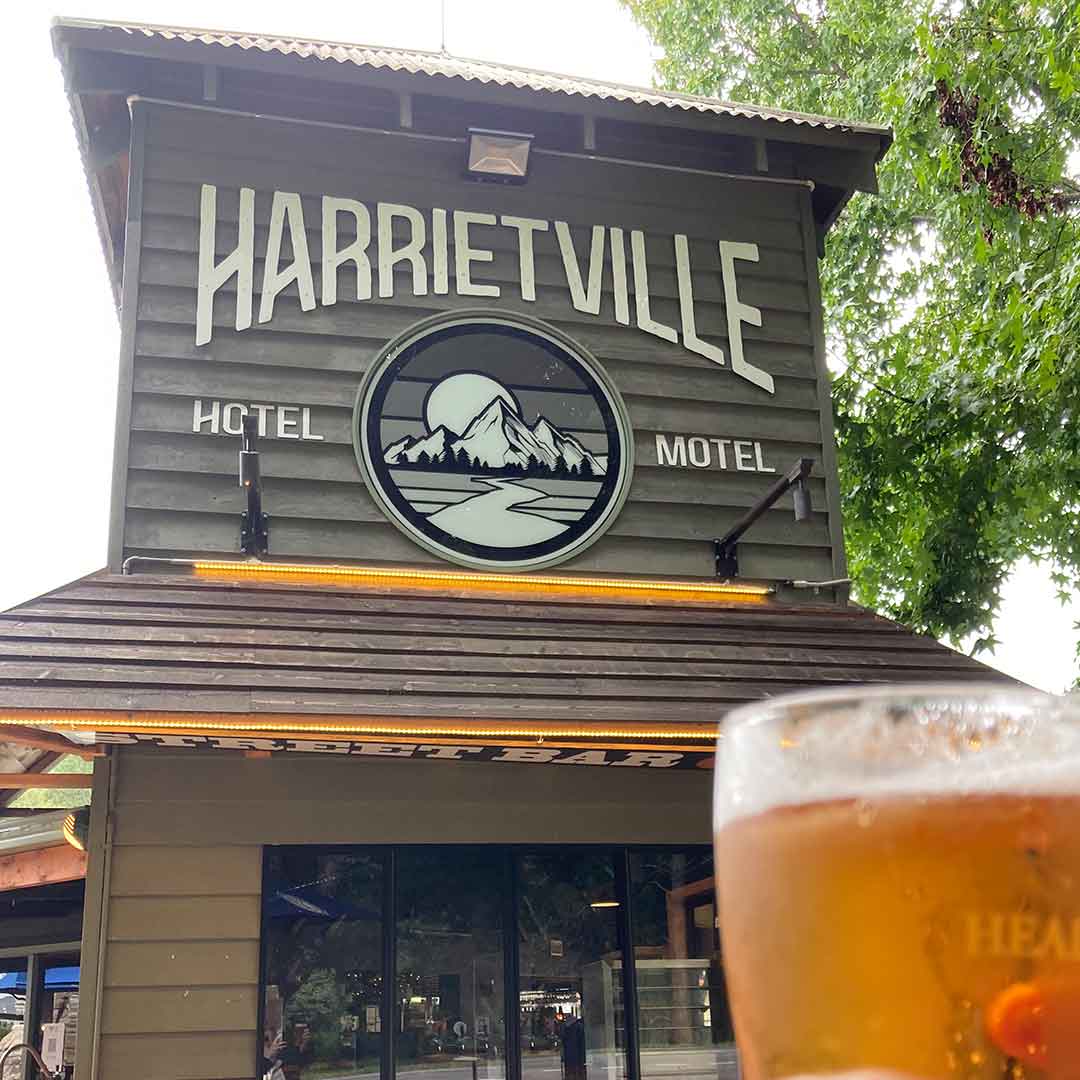 Bright
One of our favourite towns - Bright needs no introduction. It's got it all! There's a handful of dog friendly caravan parks and accommodations to choose from where you can easily get out and explore Bright itself. Take your dog on the Cherry Walk and to Bright Brewery of course! If you've been roughing it, it'll be nice to have a hot shower (well, just a shower) after being out bush for a few nights.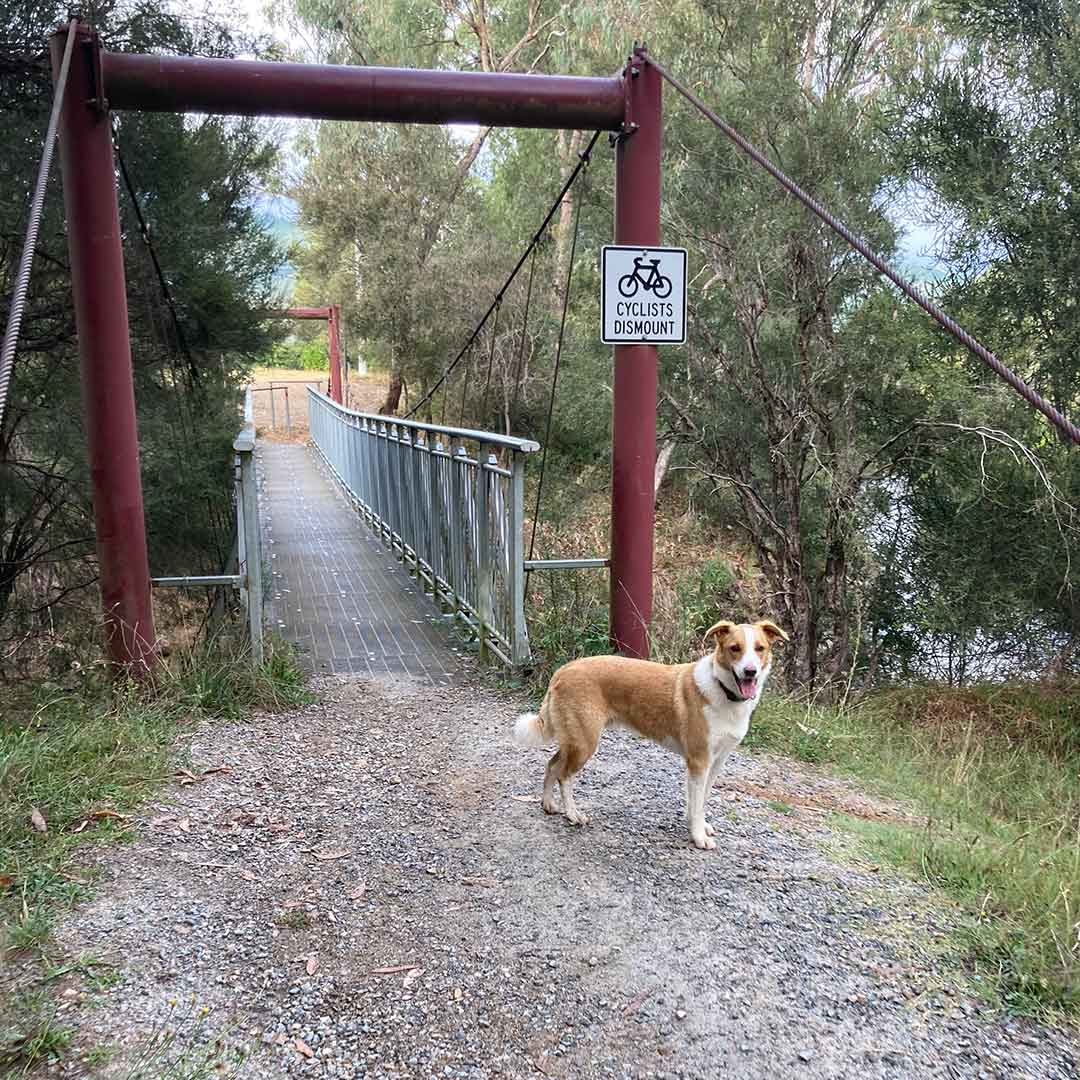 Mitta Mitta
A quaint, quiet little town, Mitta Mitta has a nice charm and a cool little pub. Drop in to meet some friendly locals and get the local knowledge before setting up camp and having a swim at the Mitta Mitta camp ground, right on Mitta Mitta river. Fire pits are supplied. You'll know you're back in civilisation as the planes go by overhead.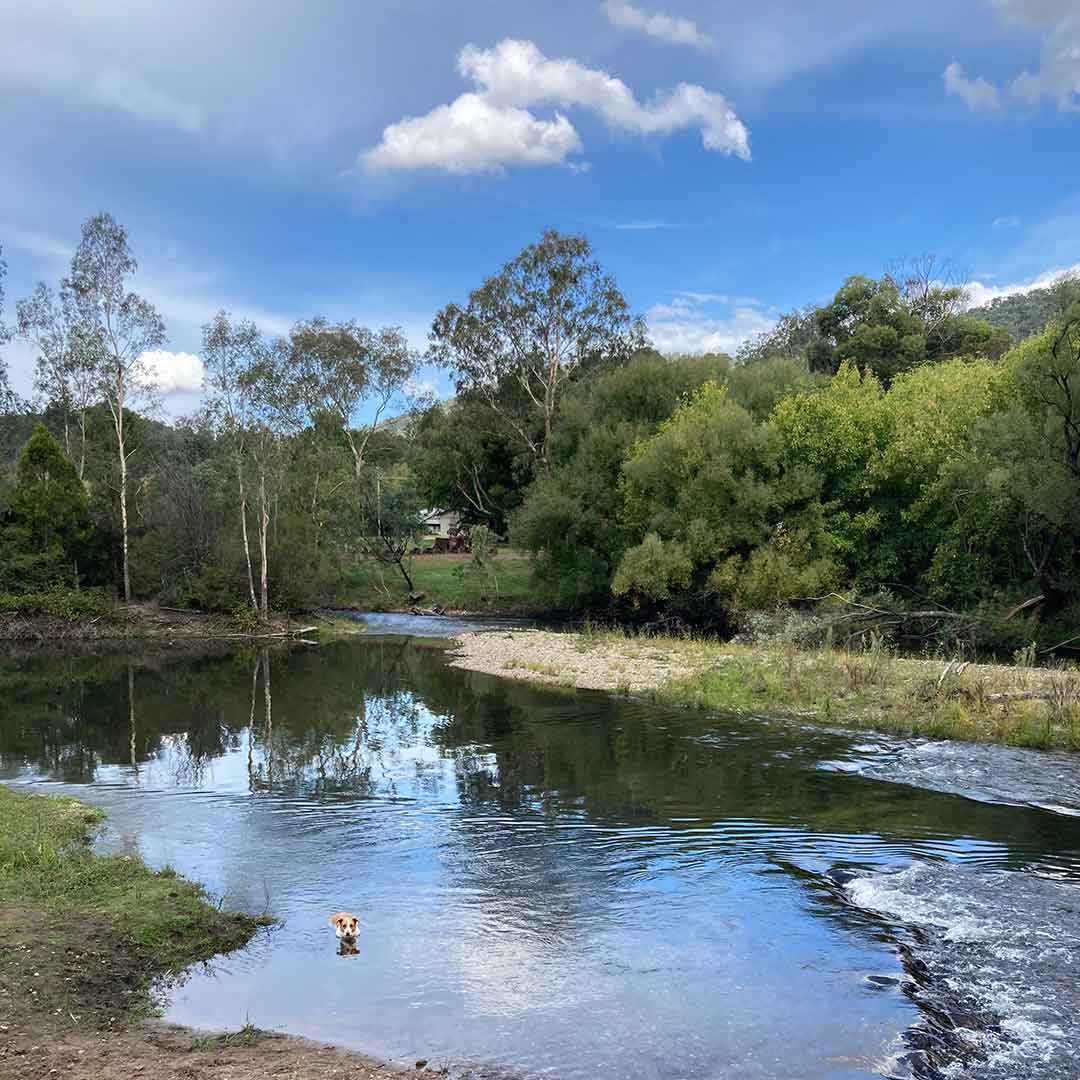 Weather:
The weather can change quite a lot and heading inland can definitely be chilly so make sure you've got the warm blankets and clothing as well as wet weather gear for your dog and for yourself.
Best Time To Go:
Going during daylight savings meant it won't get dark until about 7.30pm or later so we you'll have plenty of light to prep and cook dinner and get organised for the night and once it gets dark just jump into bed.
See the Sights:
If it's quite a trek just to get to the High Country, break up your trip and see the sights. There are plenty of attractions like the big icons of Australia, so make sure you put them on the map and stop by during your trip.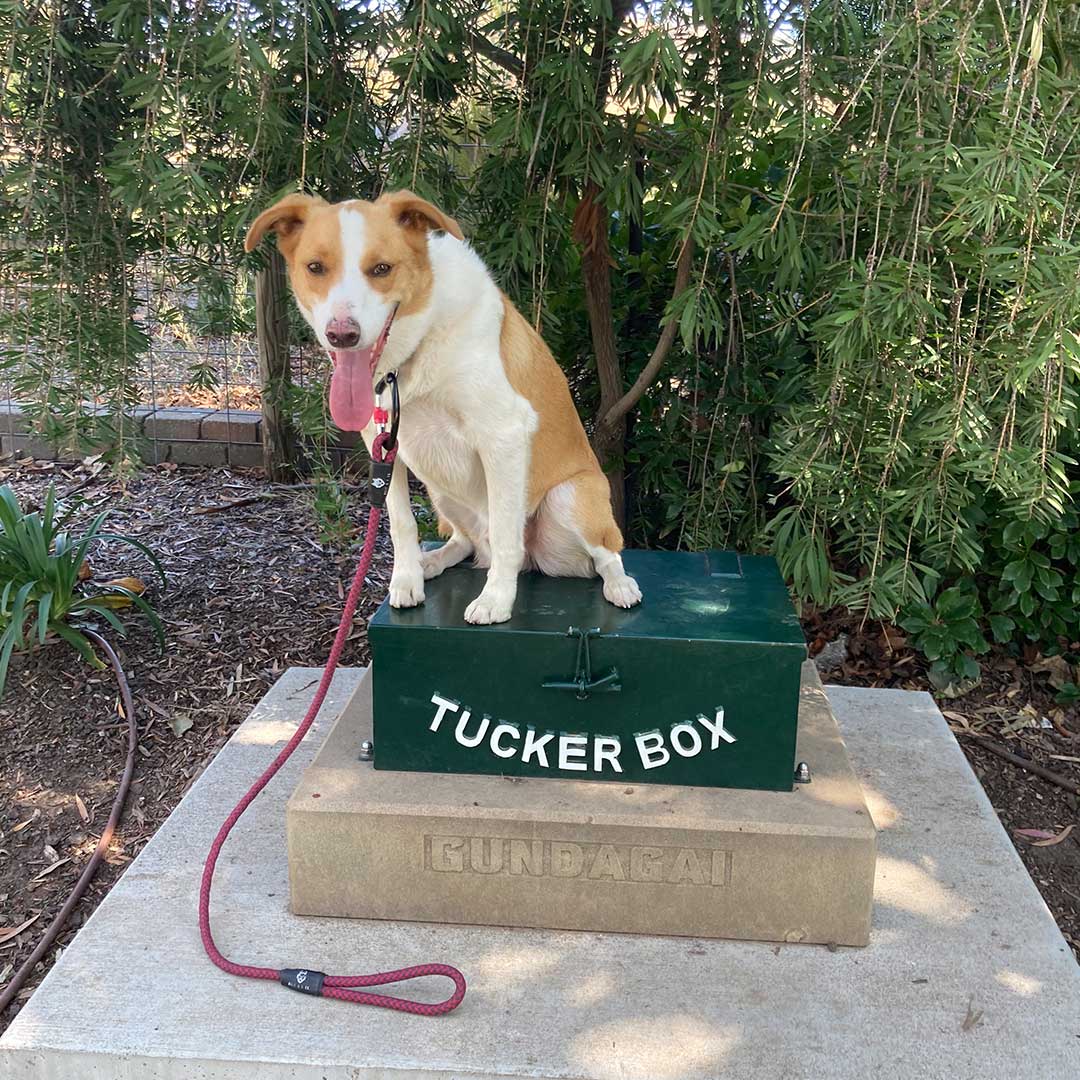 4wd Tips:
Snorkel:
For the many river crossings it's a good idea to have a snorkel on your vehicle. If there is a lot of rain before or during your trip the creeks can get deep and it's not advised to cross without one.
Diff Lock:
If you haven't done any serious 4wding you might not know what you're in for. The mountain climbs can be seriously steep and the assistance of a locker will reduce your stress levels. Well, mostly!
Car Safety Tips For Your Dog:
Buckling your dog up while you're driving is super important. We recommend using a Wolf & I Co. No Pull Dog Harness paired with a Co-Pilot Dog Seatbelt. A harness will ensure a comfortable trip while keeping them restrained in the back of the 4wd. Secure attachment points in a variety of positions means your buddy will be secure and safe.
Bringing along a few different Dog Leashes will ensure you have the best dog leash for every situation. A short training lead or traffic lead will be super handy when there are times you need close control of your dog. A longer leash will be good while at camp or daily walks. Check out our guide to choosing the best leash!
Overall with a bit of planning, the Vic High Country is super dog friendly and you'll love every minute of it. Put it on your bucket list you won't be disappointed. Remember to take your time and enjoy the slower pace - stay safe!