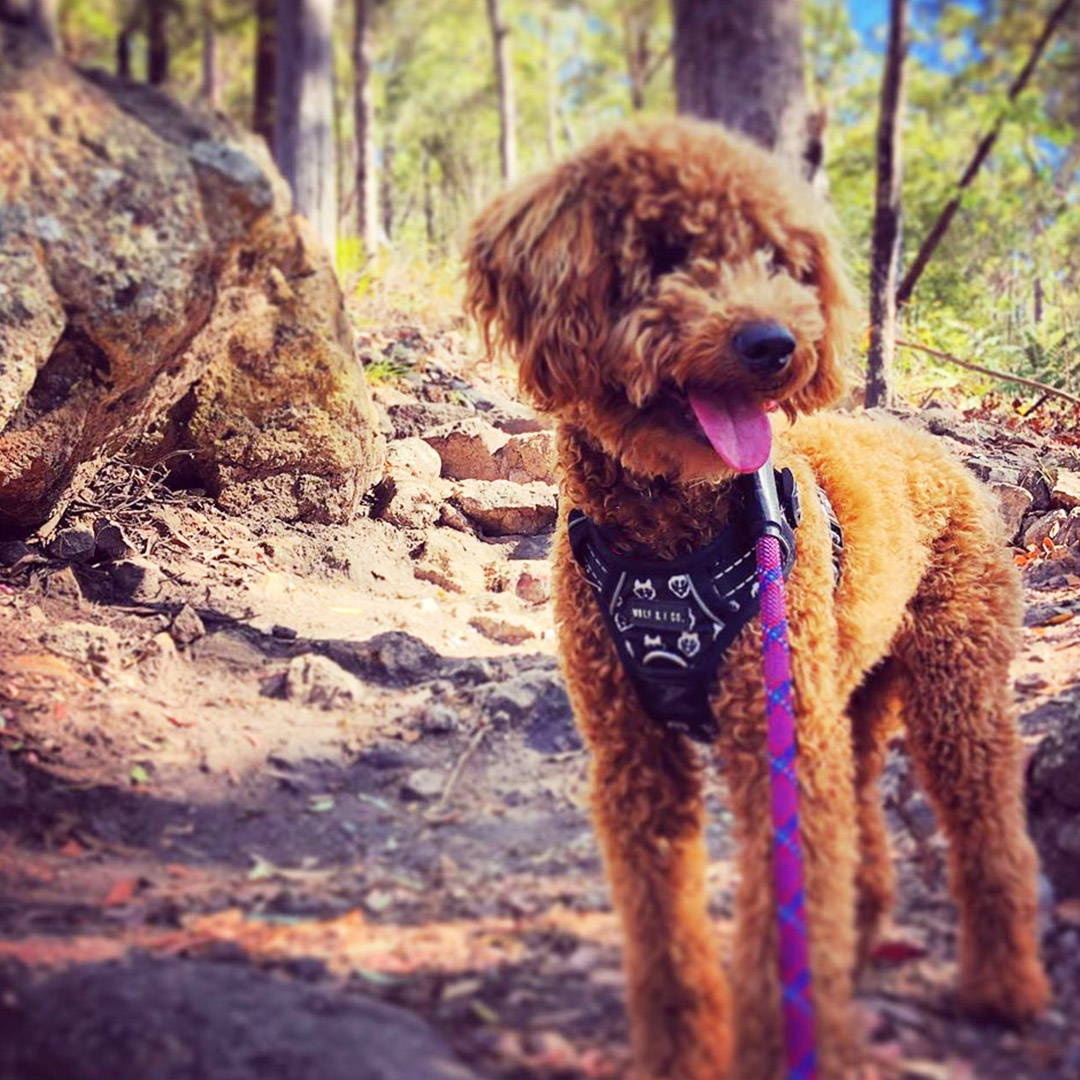 When Only A Purple Dog Leash Will Do
You're in the right place for a purple dog leash. Wolf & I Co. has everything you need for your furry friend so you can spoil your dog with a unique purple dog leash.
If you've been holding out for a purple dog leash & collar, look no further. Among the rope dog leashes, one to try is Cherry Bomb Reflective Climbing Rope Dog Leash. Key feature: Reflective weave for added safety. A reflective dog leash will ensure your dog can be seen at night by cars.
Another cool leash is the Gooseberry Climbing Rope Dog Leash. Key feature: Extra strong 12kn climbing rope and an aluminium carabiner means this leash is great for every day dog walking. Available in 4ft and 6ft.
Whatever dog leash you're looking for, Wolf & I Co. has got an extensive range. Shop our dog leashes and collars today and treat your dog to the purple dog leash you've been waiting for. Check out the range online today and save on shipping when you spend over $100.
Climbing rope leashes are dynamic which means that it is able to stretch to 6-7% of its original length
The leashes are available in a range of lengths to suit dogs of all sizes
A secure locking carabiner clip ensures your dog cannot escape.
Easy to maintain. Simply rinse in fresh water and hang to dry
Climbing rope doesn't become heavier when wet
Lightweight, strong and weather friendly
This unique deep purple climbing rope dog leash is da bomb! The Cherry Bomb!
This is our 6ft purple dog leash with blue, red and reflective weave making it ideal for night walking.
What you get:
6 foot heavy duty climbing rope dog leash

12mm high strength climbing grade rope

12KN rated secure screw gate carabiner

Reflective weave for night walking

Protective wrap
We aim to positively impact a dogs adventures by creating practical, functional and comfortable products for everyday use.
We ensure every product is of high quality and is durable, from nylon to d rings, no element is overlooked.
All our products are made with love – we guarantee a top notch quality product backed by a one year manufacturers warranty from date of purchase.
CHERRY
"Fantastic colour. Great length. Feels really strong and love the carabiner latch which makes it feel so secure. Great service."
Michelle
WALKING
"Great product, short leash is awesome in training my husky to walk next to me with no pulling."
James
GREAT LEASH
"Great well put together leash. Doesn't slip when just holding the rope."
Carine
Being part of Wolf & I Co.'s Wolf Pack means that you'll be the first to hear about promotions, competitions, sales and new arrivals.
Subscribe online now!