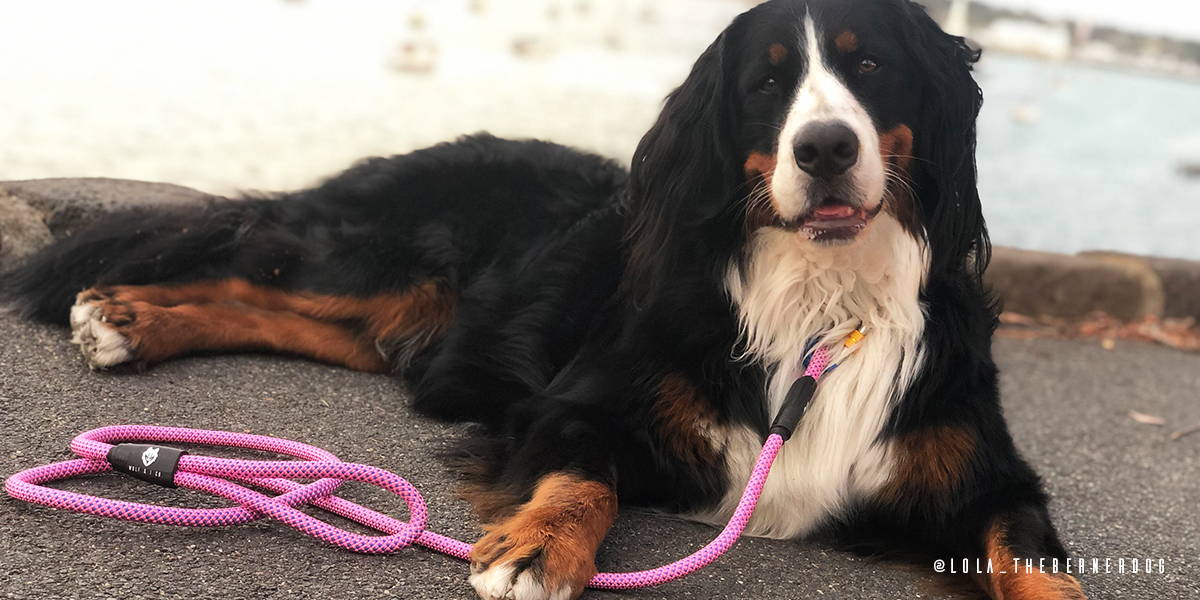 Make Her Look Pretty In A Pink Dog Leash
You're in the right place for a pink dog leash. Wolf & I Co. has everything you need for your girl so you can spoil her dog with a bright pink dog leash.
If only a pink dog leash & collar will do look no further. Among the rope dog leashes, one to try is Bubblegum Climbing Rope Dog Leash. Key feature: Extra strong 12kn climbing rope and an aluminium carabiner means this leash is great for every day walks.
Another cool leash is the Fizz Wizz Climbing Rope Training Leash. Key feature: Ideal for puppy training, equally handy for situations like getting out of the car in a busy location or keeping them secure in the back seat and the 1.5ft length is perfect for kids to walk the new puppy.
Whatever dog leash you're looking for, Wolf & I Co. has got an extensive range. Shop our dog leashes and collars today and treat your dog to the pink dog leash you've been waiting for. Check out the range online today and save on shipping when you spend over $100.
Climbing rope leashes are dynamic which means that it is able to stretch to 6-7% of its original length
The leashes are available in a range of lengths to suit dogs of all sizes
A secure locking carabiner clip ensures your dog cannot escape.
Easy to maintain. Simply rinse in fresh water and hang to dry
Climbing rope doesn't become heavier when wet
Lightweight, strong and weather friendly
Dance to the music like no ones watching - the Señorita Dog Leash will be sure to set tails wagging!
Your dog will be in their element when they hit the dance floor wearing this 6ft Pink Blue and Yellow dog leash.
What you get:
6 foot heavy duty climbing rope dog leash

12mm high strength climbing grade rope

12KN rated secure screw gate carabiner

Chew protection wrap

Cotton carry bag

Sticker
We aim to positively impact a dogs adventures by creating practical, functional and comfortable products for everyday use.
We ensure every product is of high quality and is durable, from nylon to d rings, no element is overlooked.
All our products are made with love – we guarantee a top notch quality product backed by a one year manufacturers warranty from date of purchase.
AS GOOD AS IT LOOKS... BUT PROBABLY BETTER!
"I have to say these leads have exceeded my expectations already. They look awesome and when it arrived the packaging set the bar. You can tell straight away they are well made and it looks as though it'll last a lifetime. Solid as! Our puppy is a real puller right now and at 23kg I feel so much more confident this lead will not let us down as other cheaper brands have in the past.
Buying from local producers is a great way to support Australian industry. I'd definitely buy another but to be honest I doubt I'll need too!"
Stuart
FIZZ WIZZ DOG TRAINING LEASH
"Purchased this for our Lagotto puppy. The quality is fantastic and it's a perfect length for what we were looking for. Really happy with our purchase!"
Bianca
FIZZ WIZZ DOG TRAINING LEASH
"Perfect for traffic control or those times when you need to be close and cosy. Lightweight, smooth and comfortable for human and doggo. Flash colour! Love it! Bought with a longer lead and we use them both on our adventures."
Quinn The Wonderdog
GREAT LEAD
"The perfect length for training and trips to the vet or outings when you want to keep your dog close. The material and design is soft on your hands. Highly recommended and will be buying a longer version."
Kristen
Being part of Wolf & I Co.'s Wolf Pack means that you'll be the first to hear about promotions, competitions, sales and new arrivals.
Subscribe online now!